#GraffitiMusic

is a poster design project based on the combination of music and art throughout the urban environment. I planned to express popular music genres into ten typographic graffiti stencils. I, then, spray-paint them onto the printed posters that feature the song lyrics from the different music genres. The first design drafts included photographs of city walls in Manchester and Stoke-on-Trent with the lyrics of the chosen songs from each genre. For the final designs, I decided to select and update four posters by removing the backgrounds, leaving and aligning the songs' famous choruses. Unfortunately, the COVID-19 outbreak interfered, and I was forced to complete the project by "spray-painting" the stencils digitally.​​​​​​​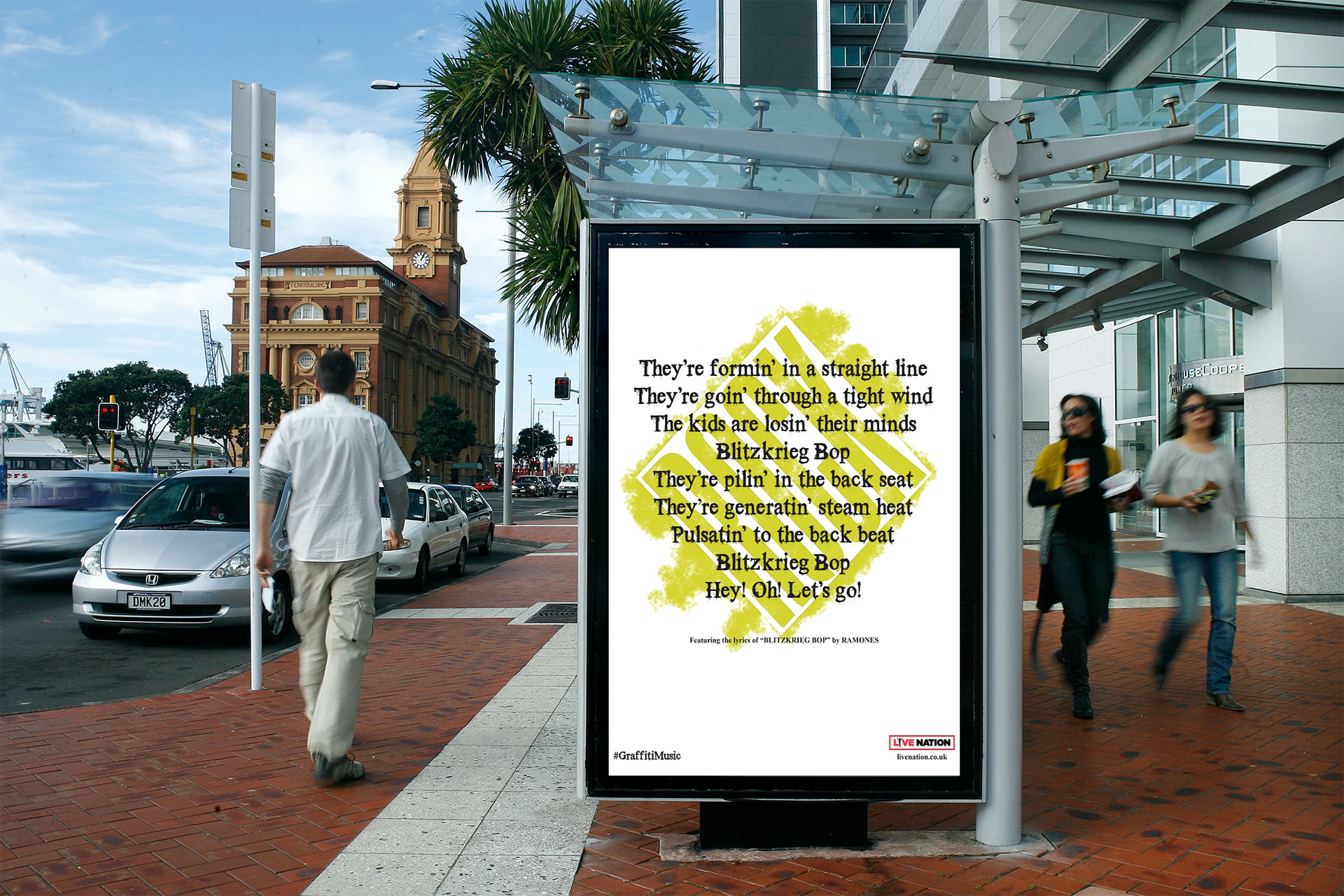 Selected songs and lyrics from 10 music genres:
I have to admit that it was a robust process, but it was kind of fun expressing music into art!