I have been creating artworks for a collaboration project by Shape called, "It's a Shape Christmas." A digital platform to enable students, graduates and industry professionals to create artwork free for download to end users on iPhone & iPad. In its website, Shape has created a digital calendar that counts down to Christmas and reveals a chosen illustration each day themed around 4 different shapes (Square, Triangle, Circle and Hexagon) & its theme, Christmas! 25 creatives are chosen to feature their artwork from all over the world.
Submission 1

:

"

Kaleidoscope Snowflake

"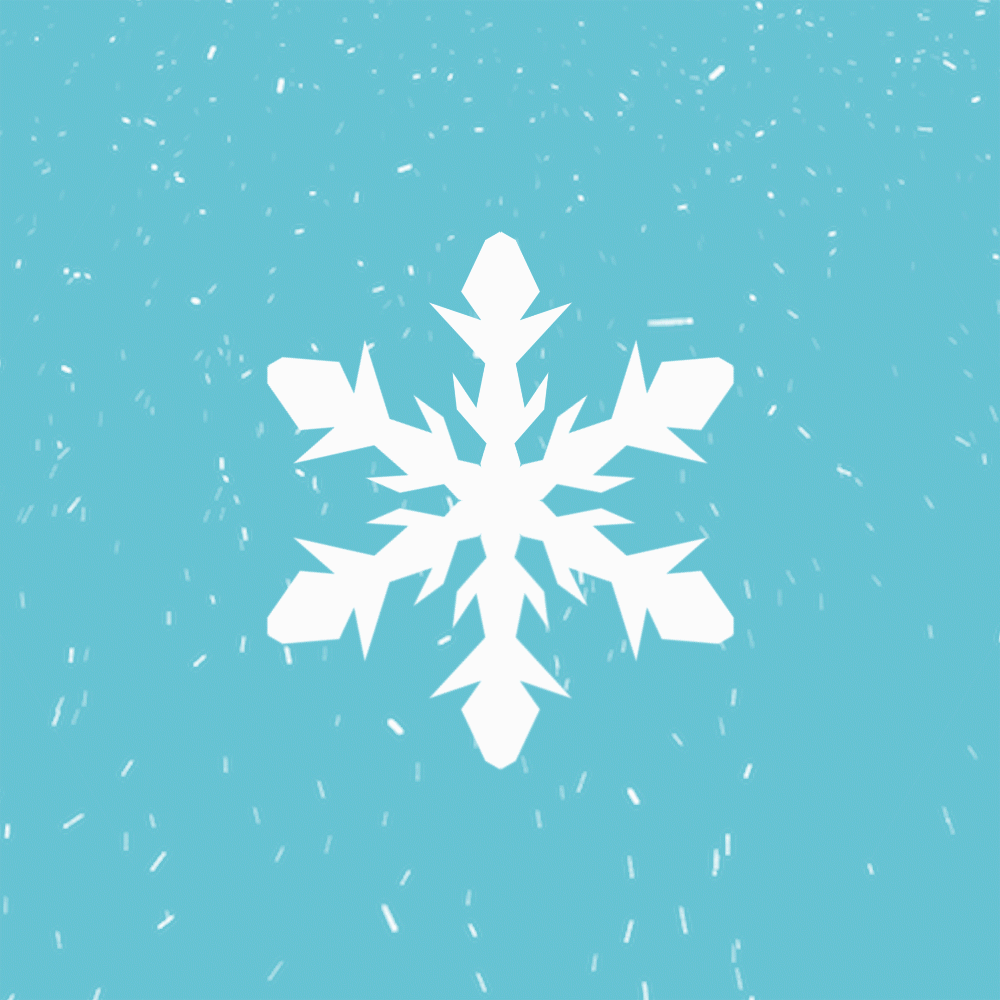 Shape:
Hexagon
(Still Image) /
Circle
(Animated)
The "Kaleidoscope Snowflake" was based on the discoveries of the first snow crystals' photographer named, Wilson Bentley. Every snowflake comes in different unique forms, but what is similar to them is that they are all symmetrical as a 12-mirrored kaleidoscope. And as a graphic artist, I split the hexagon into 12 symmetrical parts and used one of them to create a part of a snowflake in Photoshop. I duplicated the shape to make mirrored images of it by flipping, rotating, placing them tip by tip into one minimalist snowflake. To animate the frosted raindrop, I used Premiere Pro to turn it into a moving kaleidoscope, and to add and overlay a snow effect video with it. A snowflake can represent Christmas, but it also represents happiness and joy when there is snow.
Submission 2

:

"

The Op Art of the Christmas Ornament

"
I was inspired by the art of Bridget Riley, that has a visual style of optical illusions called, "op art." And when I looked into the stripes from the art, I thought about creating an optical illusion of a Christmas ornament. So, by doing my work in Photoshop, I created a fish-eye effect to "spherize" the black and white lines first. I find it tricky because the effect happens to the entire image first and that's why I made extra lines after shrinking the 'circle' down to the actual size for the submission. And after grouping the image and the lines together, I have create another version of the lines but with red and green, the colors that fits with the holiday itself. Before putting a 0% hardness erased spot on the 'circle' with the black and white lines, I moved and placed the 'first' layer to let the red and green "bloom" from the shape in the center. And to complete the look of the ornament is to add a little golden hanger on the top of the shape. Even though that Bridget Riley has talent to hypnotizing art through math, she is an inspiration to create contemporary minimal displays from technology as a digital artist.
As a contemporary graphic artist with autism and Graphic Design student from Staffordshire University, I had fun making these artworks from my project and this may be one of the best submissions to you ever. Even though that Christmas is my favorite holiday, I think about it as a holiday happiness and true spirit because the world is full of happy people and people who need help as well. Have a wonderful Christmas all though the years!
Save some Christmas cheer."